Psychologists

Myrla Seibold, Ph.D.- Associate Director
Dr. Seibold is a licensed psychologist with a background as a professor of psychology. She has a heart for students in higher education, having taught undergraduate and graduate courses, served as Clinical Director of a graduate program in counseling psychology, and worked in university student counseling centers providing clinical services, supervision, consultation, and administration. For a number of years Dr. Seibold was a member of the psychology licensure board in Minnesota, serving as board chair and chairing the committee that handles complaints filed against psychologists. She holds a B.A. in psychology from the University of Redlands, M.A. in clinical psychology from the University of Nevada at Las Vegas, and Ph.D. in clinical psychology from the Fuller Graduate School of Psychology (APA-approved program), and has been licensed as a psychologist in four states. Dr. Seibold's areas of expertise encompass psychotherapy, supervision, and consultation. Her clinical interests include women's issues, food/body issues, depression, anxiety, family issues, life adjustment concerns, and processing grief and trauma. She loves helping students learn how to overcome troublesome issues in their lives so they can be free to really thrive.
---

Tania Gonzalez, Ph.D.- Assistant Director, Outreach
Dr. Gonzalez is a licensed Clinical Psychologist who has practiced within the Merced and Fresno community for the last several years. She completed her undergraduate studies at California State University, Hayward where she majored in Psychology with a double minor in Sociology and Criminal Justice. Her graduate degree in Clinical Psychology was earned at the California School of Professional Psychology with a focus in Psychoanalytic Psychotherapy and Forensic studies. During her professional career, she has had the opportunity to train and work with a wide variety of clientele in settings such as group homes, California Youth Authority, Boys and Girls Club, Unified school district, California Department of Corrections and Rehabilitation, community private practice and the Veteran's Affairs. She has held both management and supervisory positions and has discovered great reward in assisting students, psychological assistants and support staff through their professional and interpersonal growth. Through her own career endeavors, Dr. Gonzalez has gained practical experience and knowledge of issues involving socioeconomic aspects, cultural diversity, diagnostic considerations and treatment modalities. Her clinical practice is influenced by attachment and object relations theory utilizing a psychodynamic approach. She has assisted clients with a variety of concerns including but not limited to: eating disorders, PTSD, relationship issues, depression, anxiety, LGBT, adjustment and grief. She adopts a direct yet empathic approach to her work and is mindful of the unique multi-cultural needs of UC Merced. She strives to incorporate these ideologies while working with students in overcoming challenges to emotional wellness. Currently Dr. Gonzalez is a member of the American Psychological Association and San Joaquin Valley Psychological Association.
---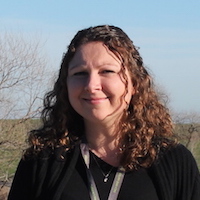 Laurel Eichler, Psy.D.- Staff Psychologist
Dr. Eichler is a native of California, and grew up in the San Francisco Bay Area. Dr. Eichler is a licensed Clinical Psychologist and is a Counseling Psychologist at UC Merced Counseling and Psychological Services. She received her bachelor's degree from Humboldt State University and masters and doctoral degrees from Pacific Graduate School of Psychology-Stanford Psy.D. Consortium. She completed her APA-accredited pre-doctoral clinical internship at the Forest Institute of Professional Psychology, Robert J Murney Clinic. Dr. Eichler has worked with adolescents and adults for many years in community mental health centers where she is comfortable working with a wide variety of client concerns. Her areas of clinical interest include: alcohol and substance use and co-occurring disorders, interpersonal difficulties, mood disorders, multicultural/diversity issues, grief/bereavement, spirituality, trauma, and issues that impact undocumented, LGBTQ+, and first-generation college students. Dr. Eichler's clinical orientation is integrative; she has been trained in and is comfortable working with a variety of treatment approaches including: Cognitive Behavioral Therapy, Attachment and Object Relations as well as Dialectical Behavior Therapy. She takes a strength based approach when helping students overcome obstacles to their mental health.
---

Heather Weigel- Administrative Assistant II
Heather joined the Counseling & Psychological Services Department in 2017. She previously worked at the University of California Merced, Student Health Center beginning in 2014. Heather also has experience with front office responsibilities for various medical practices within the community. Heather is a Certified Nursing Assistant who graduated from Merced College in 2008.