Graduate Student Group
This group is open to graduate students and provides a free, confidential space. It is not a therapy group but a safe place to assist in improving your graduate student experience. Feel free to come and talk about whatever is on your mind!
Facilitated by: Dr. Sonya Virdi and Dr. Samuel Montano
Location: CAPS
Dates/Time: Wednesdays from 4 pm to 5 pm; 1/17/18 to 5/9/18
Contact Dr. Virdi at svirdi2@ucmerced.edu for more information
---
Pathways to Personal and Academic Success: A Workshop for International Students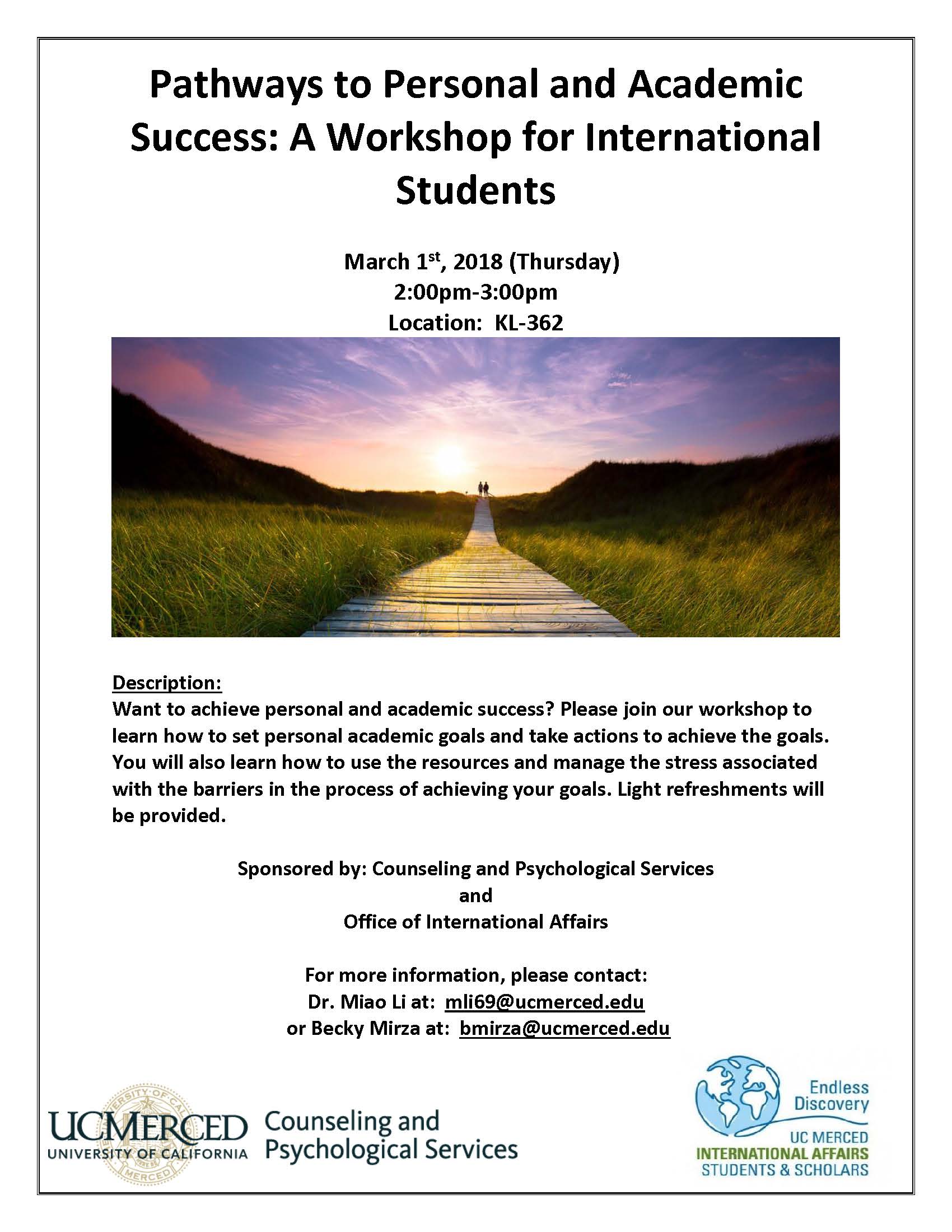 Want to achieve personal and academic success? Please join our workshop to learn how to set personal academic goals and take actions to achieve the goals. You will also learn how to use the resources and manage the stress associated with the barriers in the process of achieving your goals. Light refreshments will be provided.
Date: 3/1/2018 2:00 pm -3:00 pm (Thursday)
Location: KL-362
For more information, please contact: Dr. Miao Li at: mli69@ucmerced.edu or Becky Mirza at: bmirza@ucmerced.edu
---
Anxiety Toolbox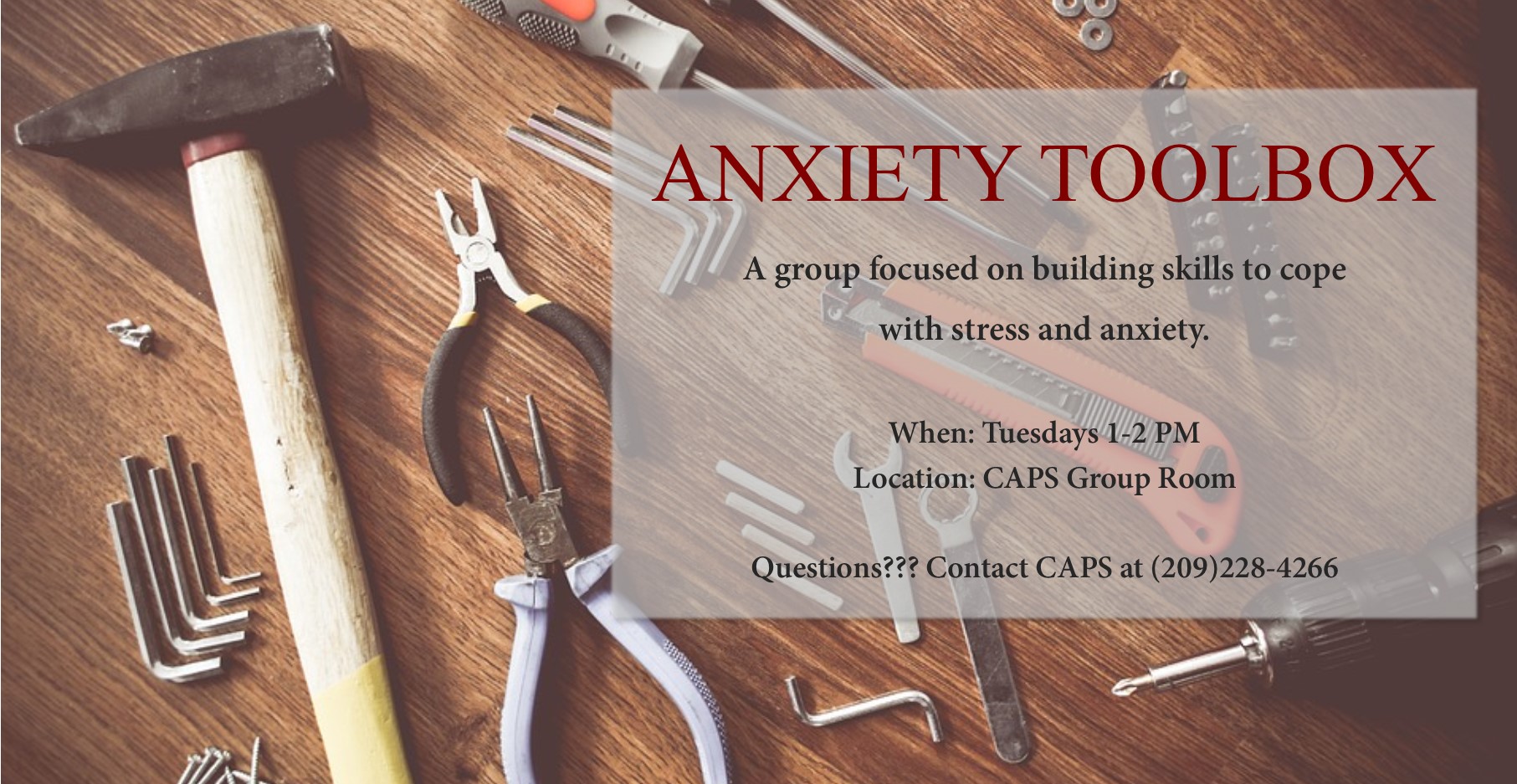 Facilitated by: Dr. Laurel Eichler